ACTIVITIES
The Rusin Association holds the following:​
Duchnovich Dinner
Rus'Kyj Den picnic
Holiday Hostina
Lectures and presentations
Our organization represents the Carpatho-Rusyn Community in Minnesota by participating in or sponsoring:​
Festival of Nations
Workshops, Lectures & Seminars
Tours of the Rusyn Homeland
Cultural Festivities in Minnesota and Western Wisconsin

UPCOMING EVENTS
Duchnovich Day Celebration
Carpatho-Rusyns Yesterday, Today and Tomorrow by John Righetti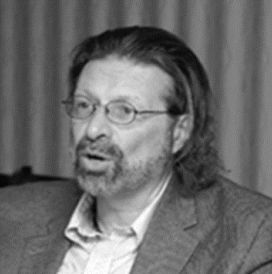 Saturday, February 4, 2023
3:30 Presentation
5:30 – Annual Meeting
6:30 – Dinner
St Mary's Orthodox Cathedral Parish Center 
1701 5th St NE, Minneapolis, MN 55413
Few nationalities have been assailed and demeaned, like the Carpatho-Rusyns, in the last 150 years, both in Europe and America. Learn the amazing story of these stateless people and the hurdles
they have overcome to survive. And find out what the future holds for them.
click for more information
PAST EVENTS
Connecting the Living to the Dead (How You Might Be Related)
A Genealogy Presentation by Kim Johnson, Polly Walker, Tammy Dennis, and Eileen Jaszewski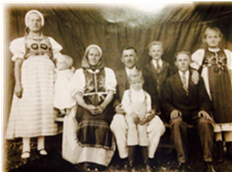 Sunday, October 16
Noon – Social time and light refreshments
12:30 – Presentation
St Mary's Orthodox Cathedral Parish Center 
1701 5th St NE, Minneapolis, MN 55413
This presentation will show you how to use genealogical tools in a real-time work session. If you believe your ancestors may have come from the Carpatho-Rusyn villages of Stebnik, Chmelova/Komlosa, Becherov, or Regetivka, Slovakia, this will be of particular interest to you. See how the families of the early parishioners of St Mary's Orthodox Cathedral in Minneapolis are intertwined, and perhaps you will find new relatives.
Body, Mind & Spirit: Our Carpatho-Rusyn Ancestors' Approach to Health ​
​
Guest speaker
Dr. Celia Hildebrand, DAOM, Lac
​
Learn more about
Carpatho-Rusyn folk medicine perspectives, values and cultural significance.
Dr. Hildebrand is an assistant research professor at the Department of Family and Community Medicine at the University of Arizona. She will share the story how her maternal heritage informed a career that took her back to the Carpathian Mountain foothills to teach at the Uzhorod National University School of Medicine.
​
Dr. Hildebrand is also a contributing faculty member of the Andrew Weil Center for Integrative Medicine.
​
Handout – Botanical Provenance of Traditional Medicines From Carpathian Mountains at the Ukrainian-Polish Border (Click here for more information)
Freedom Seekers: The Story of My Carpatho-Rusyn Heritage From Galicia to the Iron Range of Minnesota
Link to recording (https://youtu.be/KsHEeKN2u8k)