FAMILY HISTORIES
Additional Carpatho-Rusyn family histories will be added here as we receive them.
​
Samanisky-Urista (PDF)
Immigrant List from St. Mary's & St. John's in Minneapolis, MN (PDF)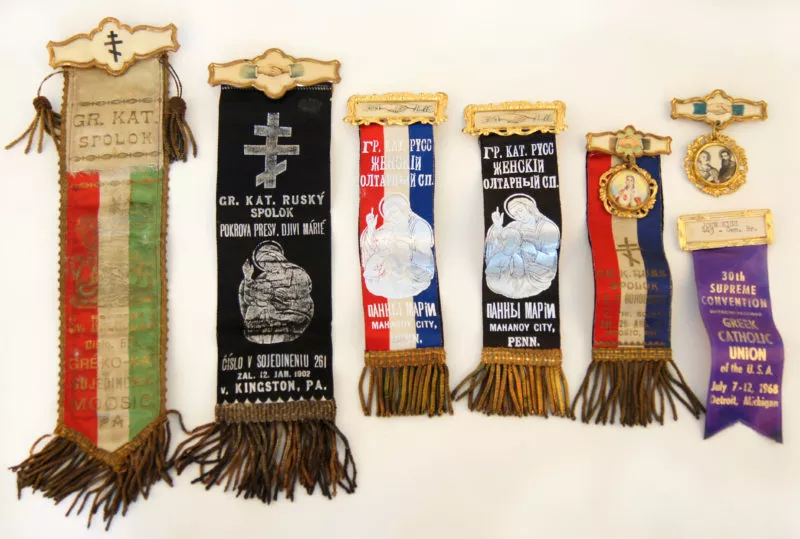 The Rusin Association of Minnesota has compiled a list of genealogy-related website links that can help you trace your family's roots.
CARPATHO-RUSYN GENEALOGY:
​www.c-rs.org – The Carpatho-Rusyn Society promotes the "living heritage of Rusyn people by sharing historic, linguistic, genealogical and cultural knowledge." Based in Munhall, PA
https://c-rsmedia.org/ – A resource provided by the Carpatho-Rusyn Society featuring audio and video links on a variety of Rusyn topics.
www.stebnik.sk – City of Stebnik, Slovakia's website. Stebnik has a large percentage of people identifying as Rusyn.
​
www.carpatho-rusyn.org – Contains information about the Rusyn culture and history. Has a link to information about the Rusyn villages flooded by the Starina water dam project of the 1980's.
www.telefonny.zoznam.sk – Telephone directory for Slovakia.
https://www.pbase.com/bauer/wooden_churches_slovakia – Informative web site explaining the construction and history of wooden churches in Slovakia
https://whc.unesco.org/en/list/1273 – UNESCO world heritage site listing the wooden churches of the Carpathian Mountain region.
https://c-rrc.org/ – The Carpatho-Rusyn Research Center is a non-profit cultural research organization whose purpose is to promote knowledge about all aspects of Carpatho-Rusyn culture through publication and educational offerings.
https://rusynsociety.com/ – The mission of the "Rusyn Literature Society is to foster the development of intellectual sovereignty, high culture, and literature within the Rusyn homeland and diaspora in North America."
GENERAL GENEALOGY LINKS
www.rusyn.com – Devoted to Carpatho-Rusyn Genealogy. It includes a Carpatho-Rusyn immigrant listing and other information for persons who are interested in their Carpatho-Rusyn ancestry.
www.rootsweb.com – General resource for genealogy.
www.usgenweb.com – Free resource for genealogy withing the United States.
www.stevemorse.org – Contains tools for finding immigration records, census record, vital records, and for dealing with calendars, maps foreign alphabets and numerous other applications.
www.vitalrecordsus.com – Resource for getting vital records from within the United States.
www.ancestry.com – Feed based genealogy web site.
www.nara.gov – web site of the National Archives for the United States.
www.worldgenweb.org – Non-profit, volunteer-based organization dedicated to providing genealogical and historical records and resources for world-wide access.
www.familysearch.com – Church of the Latter-Day Saints website. Provides world-wide genealogy records
.www.findagrave.com – World's largest grave site documentation
www.ellisislandrecords.org – Resource for immigrants entering the US through Ellis Island.
www.jewishgen.org/ShtetlSeeker – Fee based access to genealogy records.
www.cyndislist.com – "A comprehensive, categorized & cross-referenced list of links that points you to genealogical research sites online. Cyndi's List is free for everyone to use and it is meant to be your starting point when researching online." 
www.godfrey.org – Independent, non-profit library specializing in genealogy, family history and local history. It is located in Connecticut.
http://www.iabsi.com/gen/public/index.htm – Site provides "Slovakian genealogy strategies." It focuses on approaches to finding the names of ancestral villages.